Entel HX Professional Business Walkie Talkies (Licence needed in UK)
We supply a range of high-quality professional full-power walkie-talkie radios.
Like most business walkie-talkies supplied in the UK, the use of these radios will require some type of licence.
If radios are bought from us, we can do the licence application with Ofcom on your behalf, or if you have a licence already, just email or fax it to us, and we will program the radios to suit your licenced channels.
Find out more about UK radio licencing by clicking here.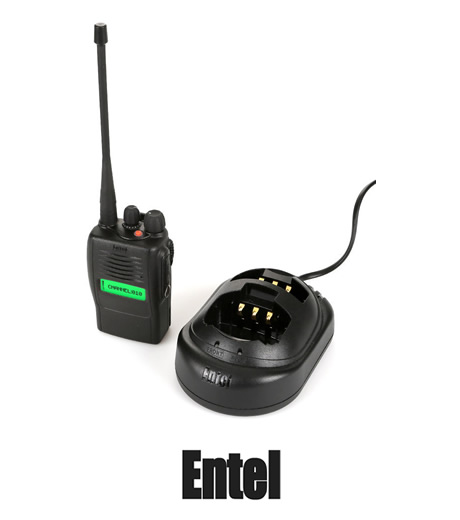 The Entel HX483 is a professional-quality general-purpose licenced walkie-talkie with many advanced features as well as being very compact and light.
---